Vision
Home.
Not homeless
Purpose
Ending
homelessness
Values
Advocacy
|
Fairness
Innovation
|
Quality
Collaboration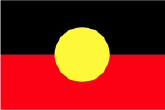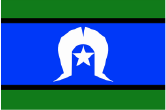 Commitment to Aboriginal and Torres Strait Islander Peoples
BeyondHousing recognises Aboriginal and Torres Strait Islander peoples as the Traditional Owners and ongoing Custodians of the land and water upon which we live & rely.
We acknowledge that Aboriginal and Torres Strait Islander communities are steeped in traditions built on a social and cultural order that has sustained over 60,000 years of existence, and we recognise and celebrate their connections to Country.
We recognise the long-lasting, and intergenerational consequences of colonisation and dispossession and respect the continuing struggle of Aboriginal and Torres Strait Islander peoples in addressing structural inequality. BeyondHousing recognises the top of Aboriginal and Torres Strait Islander peoples to self-determination as they hold the knowledge to determine what is best for themselves, their families, and their communities, including in addressing and preventing homelessness.
We will provide culturally safe services for Aboriginal and Torres Strait Islander peoples and are committed to two-way learning to better understand causes, impacts and appropriate responses to homelessness in Aboriginal and Torres Strait Islander communities.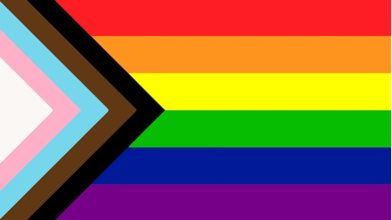 Commitment to Diversity and Inclusion
BeyondHousing is committed to embracing diversity and promotes an inclusive culture across our organisation.
We recognise that providing equality of opportunity builds both social cohesion and organisational integrity.
We are committed to ensuring that all people have equitable access to our services and our workplace.
We value the lived experience of people from diverse backgrounds, including gender identity, age, ethnicity, cultural background, disability, religion, sexual orientation, marital status, carer responsibilities and/or professional background.
Our Strategy
Create social impact
Our work toward ending homelessness will focus on quality and targeted services and housing solutions, with a dedicated commitment to working with Aboriginal and Torres Strait Islander peoples to improve housing outcomes.
Improved housing outcomes for Aboriginal and Torres Strait Islander peoples.
House those people most in need, including those in immediate crisis.
Create a person-centred, inclusive culture.
Utilise data to drive continuous quality improvement.
Build financial sustainability
We will enhance income streams and assets to ensure long term financial sustainability.
Explore profit generating opportunities that align with our Vision.
Enhance philanthropic relationships.
Reduce reliance on government funding to deliver innovative services.
Drive creative housing solutions
We will challenge ourselves and others to deliver innovative housing solutions that maximise our impact.
Construct the most appropriate housing based on a sound understanding of the need.
Investigate alternative housing models and developments that house more people.
Develop a plan to achieve culturally safe housing and homelessness services for Aboriginal and Torres Strait Islander peoples.
Use smart systems
We will use data and technology to inform our decision-making, improve our performance and transform our client experience.
Build our digital and tech capabilities.
Implement tech solutions to improve client access to our service.
Integrate our internal data collection and reporting systems.
Use data to inform and improve service offerings.
Focus on people
We will create an enabling and agile culture for our people and enhance our profile as an employer of choice.
Align the organisational structure to better support our people to fulfil our Purpose.
Develop a holistic framework that enables us to recruit, develop and retain high performing talent.
Establish partnerships that enable us to attract a diverse workforce.
Share our stories
We will share stories to acknowledge those with a lived experience of homelessness, to highlight its injustice and to advocate for better outcomes.
Leverage our data to highlight homelessness issues within our communities.
Advocate to all levels of Government for better resourcing and seek philanthropic funding.
Increase our broader community participation and leadership.
Find creative ways to better support those with lived experience of homelessness to share their stories.
Be environmental stewards
We will respond to the loss of biodiversity and the climate change emergency.
Commit to a position on climate change with a formal public statement.
Identify and implement targets for energy reduction.
Improve environmental sustainability for construction projects.
Work with our partners to reduce the environmental impact of our activities.
Grow our service
We will strategically expand our asset base and service offering.
In-fill our footprint where we can have the biggest impact.
Optimise the leverage of our housing portfolio.
Seek operational efficiencies.
Use strategic partnerships to grow and enhance our service.